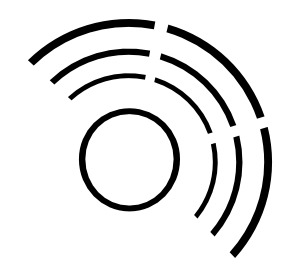 A year-round conference in the arts.
Symposium features virtual seminars and panels on screenwriting, filmmaking, and publishing, plus at least one no-cost "Town Hall" discussion a month.
Like Pipeline Artists, our approach is to tell creatives what they need to hear, not what they want to hear. And let's face it: no one learns when advice is sugarcoated. RealTalk™ and honesty helps everyone build a path to their own unique career goals. Rip off the veneer and join in.
---
Upcoming Events
Crowdfunding the Dream: How to Run a Successful Campaign
Tuesday, February 7th ($35)
Crowdfunding provides a unique opportunity to bring your film to life. But the market is crowded, and it requires careful planning to connect with your audience. On Kickstarter alone, there have been over 80,000 film projects. The success rate of these projects is under 40%. So, how do you run a successful campaign?
---
How to Create a Profitable Author Life You Love
Wednesday, February 15th ($35)
Join indie book publisher, publishing entrepreneur, publishing consultant, and author coach, Sharon Woodhouse, for a webinar that could change your entire experience of being an author. Learn how you can begin today to transform your author experience from one of overwhelm, uncertainty, anxiety, and disappointment into one of enjoyment, personal and professional expansion, and more money.
---
How to Write a Page-Turner: Master the Art of Tension
Tuesday, March 7th ($35)
Just learning the basic building blocks of story craft is not enough to write a page-turning story; you need to master the art of tension on every page and within every element of the story. From the inner conflicts of a character's deepest psyche, to the mechanics of how you reveal information to the reader, Jordan Rosenfeld will demonstrate how to create tension that's critical to crafting a story your readers can't put down!
---
One-On-One with Bryce McLellan
Wednesday March 15th (Free)
In our next One-on-One series, Pipeline Executive Spike Scarberry chats with writer Bryce McLellan on how he went from Pipeline Pitch Contest winner, to developing a pilot with us, to creating the graphic novel Verge with Red5.
---
Stay tuned for new sessions!
We're locking in future events and updating our archived, on-demand library—follow us on Twitter and sign up below for a first peek at the newest Symposium sessions.