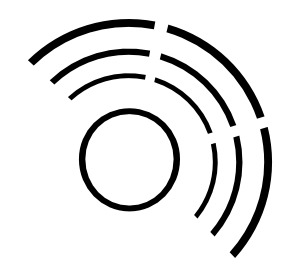 A year-round conference in the arts.
Symposium features virtual seminars and panels on screenwriting, filmmaking, and publishing, plus at least one no-cost "Town Hall" discussion a month.
Like Pipeline Artists, our approach is to tell creatives what they need to hear, not what they want to hear. And let's face it: no one learns when advice is sugarcoated. RealTalk™ and honesty helps everyone build a path to their own unique career goals. Rip off the veneer and join in.
---
Upcoming Events
Logline Workshop: Everything you need to know to sell your story and yourself … in just one sentence.
Wednesday, June 7th ($35)
You may have been banging your head against the wall trying to construct a great logline, but you're frustrated that you can't quite hit the mark. Merridith Allen can fix those hot-mess loglines! We'll workshop the loglines you love and the loglines you hate. You'll leave with the tools you need to whip them into shape and build future loglines with ease!
---
Dramatically Elevate Your Storytelling Using the Tool of Objective Correlative
Tuesday, June 13th ($35)
Filmmaker Kevin T. Morales will help you understand the concept and its various uses through breaking down its appearance in films. By the end of the presentation and discussion, you will be able to evaluate the use of objects and setting in your own story to emotionally affect the audience, avoid cliche and strengthen your character's journey.
---
Pitch Deck Workshop: Live Review of Pitch Decks
Wednesday, June 21st ($35)
Maya Zivkovich is back after her popular Symposium presentation to offer live reviews and consultations of pitch decks. If you have already built a pitch deck for a film or TV series, register for this exclusive session and then submit your deck for potential review. Maya will select a few submissions for live feedback, offering notes, tips, and guidelines to help take your pitch deck to the next level. This includes making it stand out, getting to the point, and even providing tips and tricks for graphics to polish it up.
---
Stay tuned for new sessions!
We're locking in future events and updating our archived, on-demand library—follow us on Twitter and sign up below for a first peek at the newest Symposium sessions.