One-on-One: Animation Convo with Joshua Pruett
A candid conversation on TV & film animation between two professionals who come from that imaginative world. Pipeline Exec Roni Brown will host a one-on-one discussion with Emmy Award Winner, Joshua Pruett. Topics will include everything you did not know about animation.
Tuesday, August 30, 2022
4-6 p.m. PT | 7-9 p.m. ET
Registration: FREE
*NOTE: If you want the recording sent to you, do not check off the box in the Zoom registration that restricts us from obtaining your email address. The live event will be recorded, so long as you sign up in advance, you'll receive an email with the link to the recording (usually within 72 hours of the live event).
---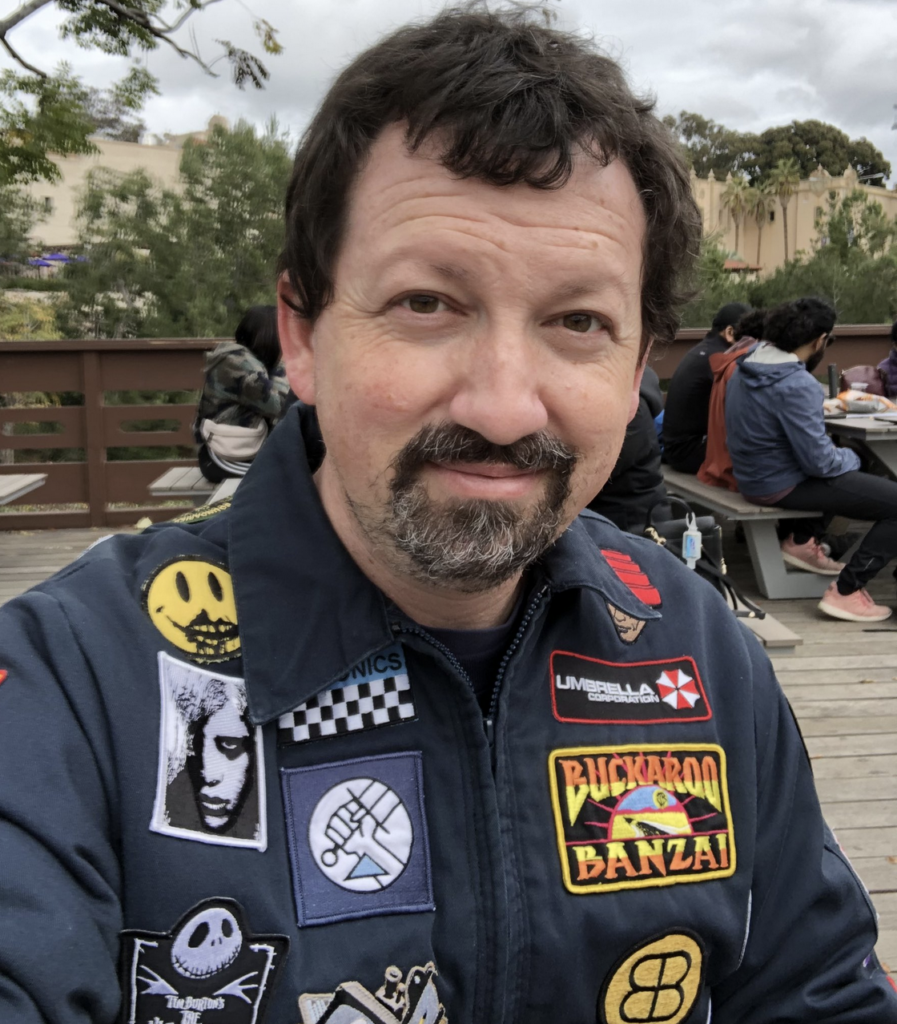 OUR GUEST - Joshua Pruett:
Emmy Award Winner Joshua Pruett is the only human being on Earth to have written for both MYSTERY SCIENCE THEATER 3000 and DOCTOR WHO.
Currently on Disney's HAMSTER & GRETEL (2022), Joshua is perhaps best known for his work as a TV writer on THE LAST KIDS ON EARTH Netflix animated series, the original feature for Disney Plus, PHINEAS AND FERB THE MOVIE: CANDACE AGAINST THE UNIVERSE and MILO MURPHY'S LAW. His original DOCTOR WHO story, TIDES OF THE MOON from DOCTOR WHO: THE SIXTH DOCTOR ADVENTURES: WATER WORLDS produced by Jacqueline Rayner and starring Colin Baker, Bonnie Langford and Ruth Madeley, released May, 2022 from BIG FINISH PRODUCTIONS.
Joshua is also a published author, having written books for all ages, including the hilarious middle grade novel SHIPWRECKERS: THE CURSE OF THE CURSED TEMPLE OF CURSES, OR WE NEARLY DIED. A LOT. with Scott Peterson from DISNEY/HYPERION.
Joshua has over fifteen years of experience inflicting laughter and monsters on others as storyboard artist, writer and creative consultant for Crunchyroll, LEGO, Warner Animation Group, Pure Imagination Studios, Disney TV, DreamWorks Feature Animation, Nickelodeon, DreamWorks TV, Awesomeness TV, Sprout/NBC Universal, Disney China/Beijing, Zombie Bake Shop, Netflix, Paramount Feature Animation as well as developing THE HAUNTED MANSION for Disney TV with Scott Peterson.
He is also the author of THE JUNGLE BOOK: THE STRENGTH OF THE WOLF IS THE PACK, with Scott Peterson, an adaptation and expansion of the 2016 live action feature film, the horror short story collection THE MISERY COMPANY, AVATAR: THE LAST AIRBENDER: LEGACY OF THE FIRE NATION from Insight Editions (2020) and contributed an original short story to the tie-in anthology PREDATOR: EYES OF THE DEMON (Titan Books, 2022).
---
OUR HOST - Roni Brown:
Over the span of 14 years, Roni Brown has worked on a plethora of network productions for ABC, Adult Swim, TLC, NBC, HULU, Netflix, and has served on the writing staff for Black Dynamite, the animated series on Adult Swim, LaGolda for Discovery Kids, Daniel Spellbound for Netflix, Math Party for Netflix/Jim Henson Studios and more! With her versatile production and writing experience Roni is looking forward to continue writing and producing for live action and animated projects.